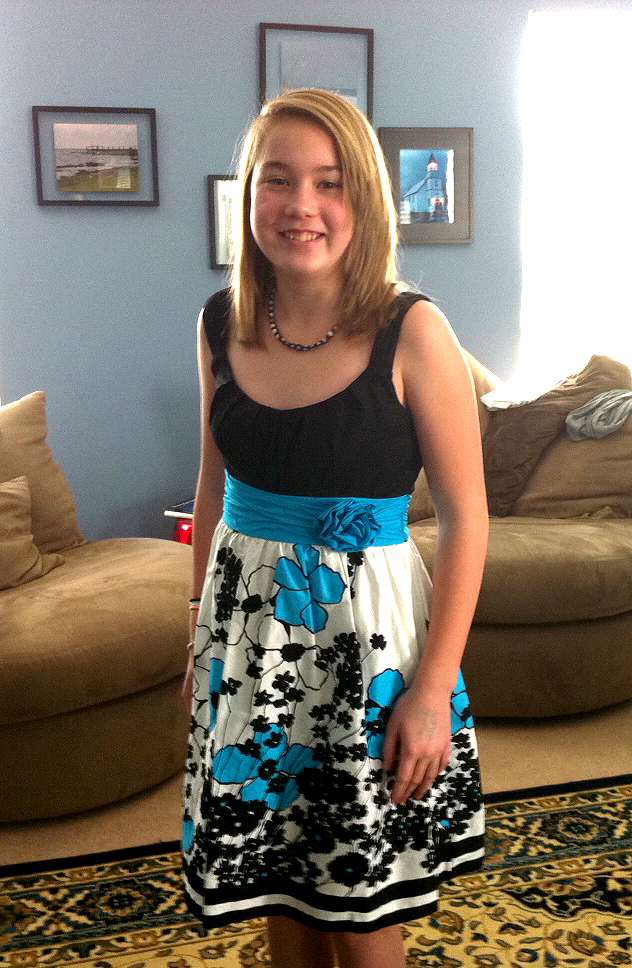 Grandma Doesn't Care
I got some jam on her new couch,
But, Grandma doesn't care.
I lost my toothbrush, dropped a glass,
My old pants have a tear.
I tipped the cat dish on the floor,
My feet are always bare,
The way I look is a disgrace,
But, Grandma doesn't care.
She's very busy, then she sees,
The tangles in my hair,
She gets a brush, I make a fuss,
But, Grandma doesn't care.
When I am grown, and on my own,
When visits become rare,
I won't forget the love I'd get,
When Grandma didn't care.
©Judith Bond, 1984

My name is Annie. I'm named after my mom's great grand aunt Annie.
I am 11 and in the 6th grade.
I have great teachers.
I am now in a play called "Sleeping Beauty".
I have my brother Teddy (5) and my other brother Kristian (14).
We have two cats named Miles and Gracie and 7 fish
which we haven't named yet because we are scared that after we name them
they will die. My favorite thing to do is to act.
I also want to do gymnastics but I can't start that until after the play is over
on November 19.