Great Grandma Anna Bruns Sass' cane
This picture must be about 1940 since Barbara looks to be about 2 years old. But Anna's cane is quite visible. Anna was Grandpa Ed Sass' mother and she lived with them in Monee for several years. Barb's dad Albert talked about fixing the cane for her when the top broke off. He used a gear-shift knob from an old Plymouth, maybe the '39 Plymouth that he and Leona had, who knows.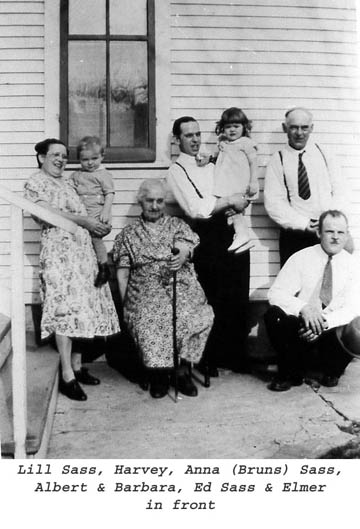 We still have the cane, a fond remembrance of not only Albert's handiwork, but also of Barbara's Great Grandmother Anna.