updated August 15, 2007

Our 1939 Plymouth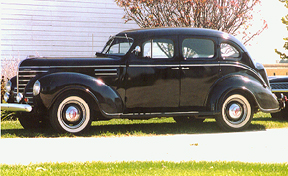 This car is identical to the one Barb's Dad had when she was a little girl!
See more Plymouth pictures
A beautiful old guy and a ratty old car(Or is it the other way around)
1912 Ford Model T Touring
Car was featured in the MODEL T TIMES International Magazine
This is Ted's '29 Model A Ford Roadster

This 1963 Oldsmobile Starfire is identical to the one we bought brand new when Barb & I were married. We found this one in Charlotte, NC from an ad in Hemmings. It currently has a little over 50,000 miles and still drives like new.
Click here to see a couple of neat Model T's