Updated October 28, 2005
Melba (Watson) Morgan came to visit from Seattle so as many as could gathered at the Family Buffet in Bourbonnais.
This is Loretta, Melvin, a little bit of Adele and it looks like Pearle (Miller) Peterson is giving Ted the real scoop on the family tree! Pearle will celebrate her 90th birthday January 23.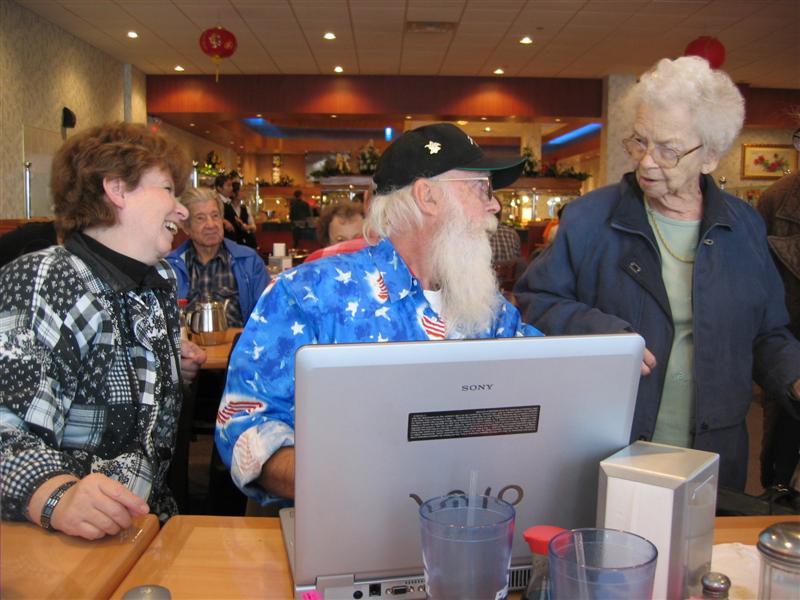 Ted always takes the laptop to keep the family tree up to date.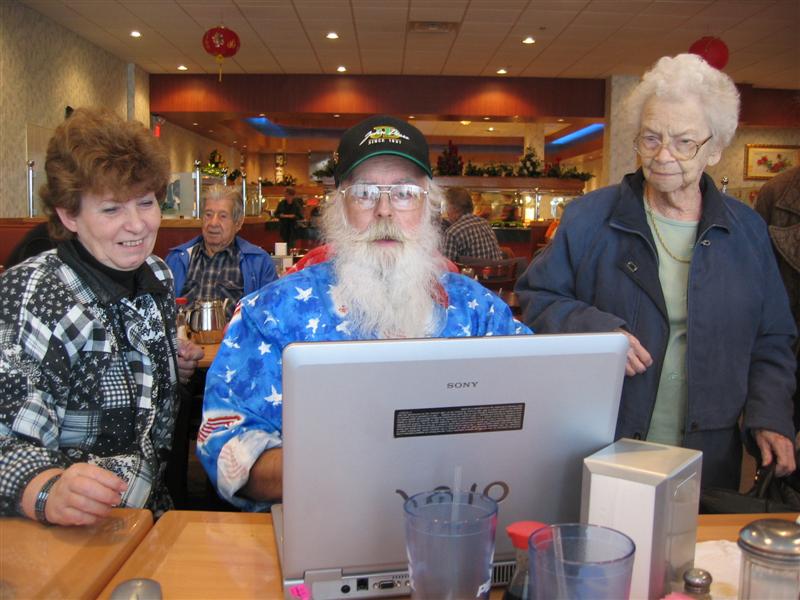 Click here for more pictures